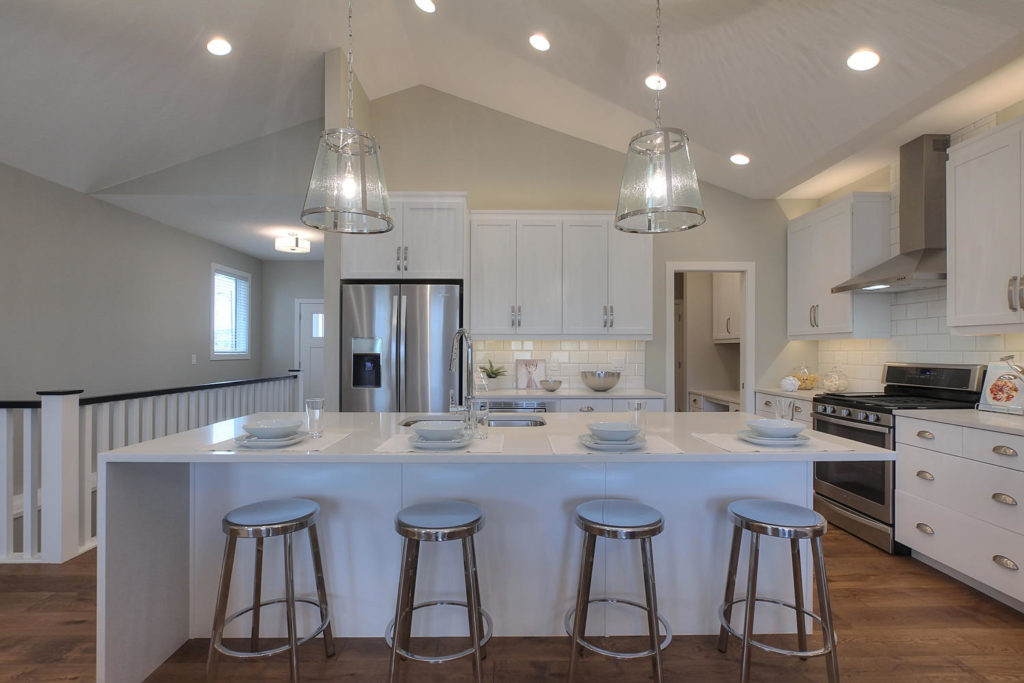 DESIGNED TO BRING FAMILIES TOGETHER
You rush home after a busy day to throw dinner on the table quickly before you head to soccer practice, and the moment you arrive at home, you are tripping over shoes, backpacks– is that a lava lamp?! Before you even have a chance to reset for your family, you're yelling. 
Thought so. 
You have enough fights to fight but does the daily nagging about the junk have to be one of them?
We don't think so. 
Smith Homes builds custom homes for busy families, like yours.
We spend time with you to know exactly how you live so we can build you the exact spaces you need to tame the junk & actually enjoy your home… and family.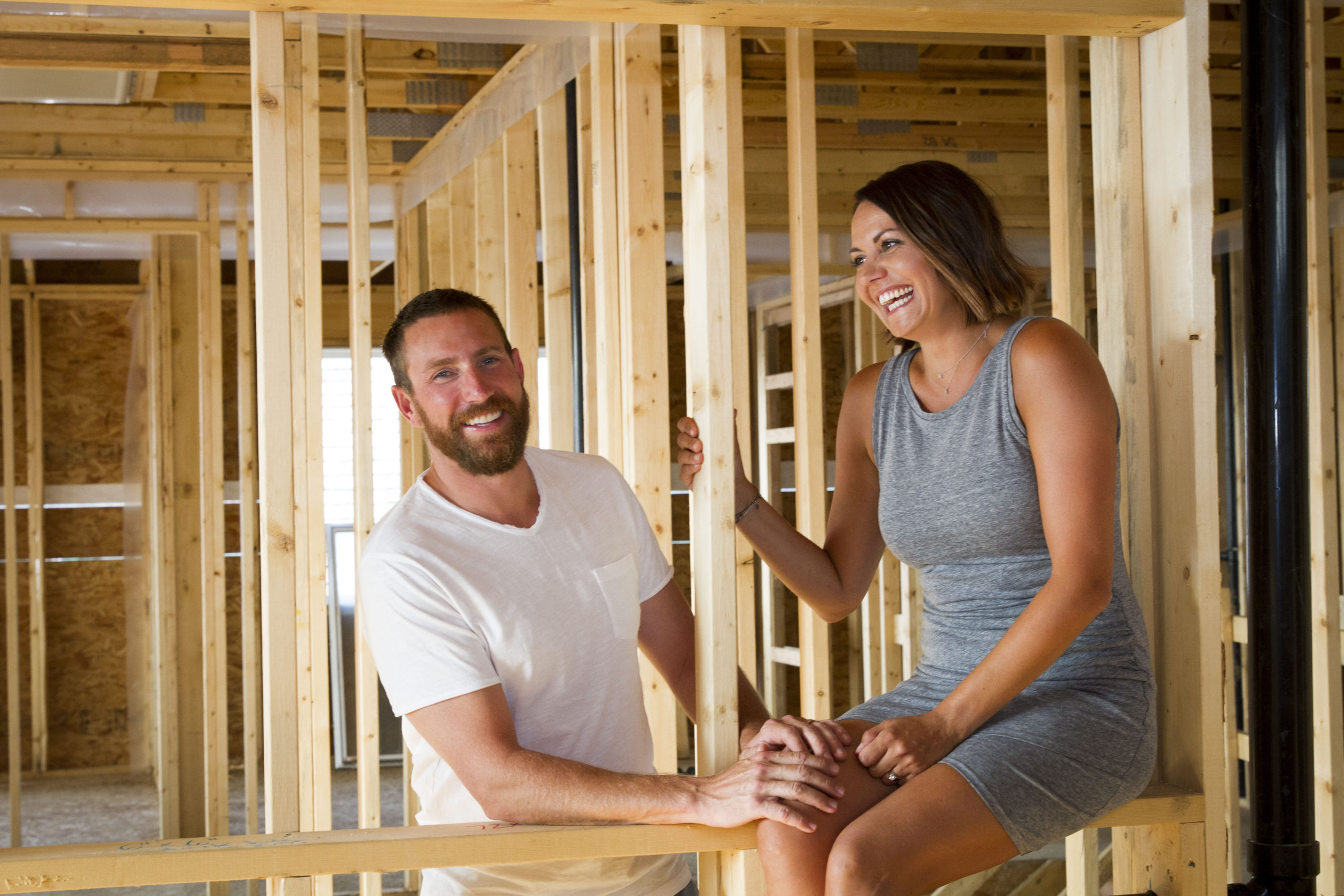 We are Krista & Brett, owners of Smith Homes.
We help busy families build efficient homes suited to their lifestyles. We know because we have our own busy family!
We design spaces for equipment, keys, bills, and the endless stream of kids' artwork that makes its way into their backpacks each day.
Family looks different for everyone.
Whether you are building for the family you created or the one that you chose (friends can make the best family), your unique lifestyle becomes the inspiration for our design. 
You might have several reasons for wanting to build a new home; you might be looking for spaces to handle your mess, your work or your busy social life.
Either way, we will work with you to solve the everyday frustrations that chip away at your sanity & create a custom design that is tailored to how you live.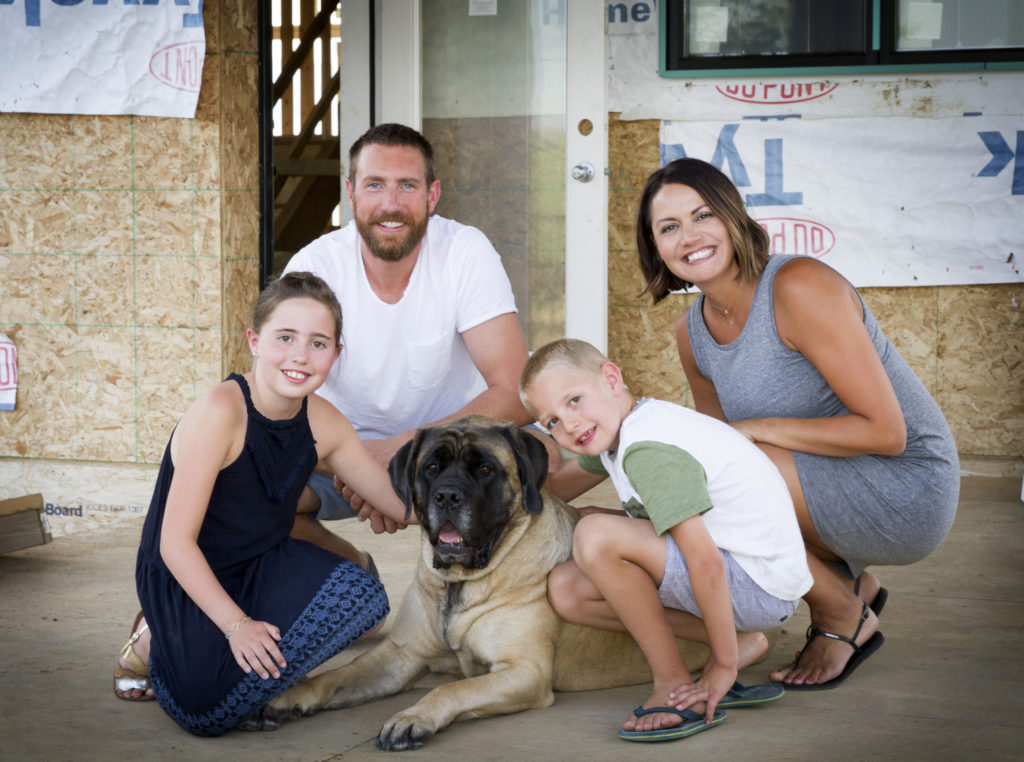 You Are Looking To Build A House Because:
✓  You need more space for your growing family- and alllll their stuff
✓  You want more for your life than work, clean, hockey practice, repeat. Your home needs to be your oasis.
✓  You are finally at a place in your life where you have a vision for what you want- and you are ready to get it!
We create
functional homes

that families love to live in.
What's it Like To Work With Us?
First, we will have you fill out your wishlist. This is where you pull up your Pinterest board and tell us everything you have been dreaming of (this is the "I want it all" moment). We want to make sure your budget fits the vision or we help you get as close as we can (we know how to stretch a dollar but even we have limits!)
Then, we will meet to chat about the vision you've created, get to know you more (seriously, call your bestie and let them know the competition has arrived!) and learn how you and your family live so we can help design your home to work for you (instead of the other way around).
Lastly, once financing is in place,  we set you up with our Co-Construct app that you can see– in real time- the everyday progress, decisions that need to be made & their deadlines, so that you can stay in the loop without feeling like building a home is taking over your life.
Our family was looking for a home builder in the Erin Ridge North area that we felt comfortable could deliver everything we expected in a family home at a reasonable price.

After nearly signing a contract with a different builder, we decided we should first see what Smith Homes had to offer. We are very pleased that we decided to hold off on signing with a different builder.

I could continue on for countless paragraphs trying to effectively describe why our experience was so positive. But in the interest of keeping this somewhat short, I will simply say that if you happen to be looking for a home builder, that you owe it to yourself to talk to Smith Homes first. I can confidently tell you that our family is better off for making that decision.
From beginning to end, building with Smith Homes was a fantastic experience. Instantly they made us feel like part of their team by including us in all the decision-making, and always keeping us updated on our home's progress.

We lead such busy lives, and Brett and Krista were more than accommodating and supportive throughout the entire process. We never felt overwhelmed at any stage, or pressured to make important choices in a hurry.

The quality they deliver is single-to-none; every detail is extremely well thought out and no step is completed in a quick manner, just to stay on track. Their great knowledge of style and design was immensely appreciated, as it can be difficult to decide on the "right" colors or finishes, that will add to your home's beauty.

We would definitely recommend Smith Homes to anyone looking to build a custom home or needing to renovate a pre-existing home who desires a smooth process, with an unbelievable finished product.
For six months we searched for a builder in the Edmonton area that built individualized homes with both passion and pride. We needed a builder that could build quickly and deliver a quality modern home, on budget and on time. After substantial research and some fun negotiating we made a deal with Smith Homes.

You delivered everything we planned for, hoped for and more. Thank you to both you and your excellent team.
We have been designing & building homes for years (Brett started as a framer and he has truly seen everything!)
We have built enough homes to create our own neighbourhood (put that on the vision board for 2030!)
With some major lessons learned the hard way, we feel like we have cracked the recipe on efficient family living.
We know all the key ingredients in designing to bring family together and making a home work for you.